01 | Bob Coates
When I need to get my camera down low, way low, the Platypod has been perfect. I now wear it on my belt with a carabiner attached to my Think Tank bag. This keeps it handy yet out of the way and doesn't take up any space in my bag. This image was made on Oak Creek near Sedona. The rock formation is known as Cathedral Rock. The silky water was a result of being low and achieving a slow shutter speed using the OM-D E-M1X Mark III from Olympus in-camera ND filter.
To View More of Bob Coates' Work, Click Here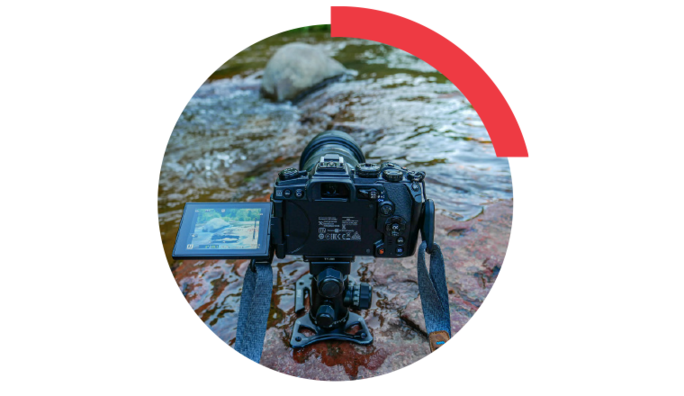 02 | SHIV VERMA
It was going to be a clear night and I was determined to find a great spot to capture the New England skies. I headed north to New Hampshire with the gear I needed. Three hours later I was on the Swift River armed and ready. I scouted out a better viewpoint and set up the Platypod Max with my Lumix S1R in portrait orientation and made sure all my settings were in place.
Four hours later... I had my image. 
To View More of Shiv Verma's Work, Click Here
03 | Mitchel Wu
Sometimes I see something that makes me drop what I'm doing so I can run and grab a toy and my camera. I was in my garage recently when I noticed some light falling in dynamic patterns onto the floor. This image was as much about Wall-E as it was trying to capture something dynamic before the light changed and disappeared. The Platypod tripod is absolutely perfect for this kind of shot as it lets me place my camera at ground level, and is rock solid whether it's on flat or uneven surfaces. Shooting at ground level was a frustrating experience for me before discovering the Platypod. I
always experienced camera creep with mini-tripods, which would lead to my main subjects falling out of focus. I also have a full size tripod that allows ground level shooting, with a center column that converts from vertical to horizontal, but there was always vibration when the shutter fired, and it was unsuitable for smaller, confined spaces. The Platypod experiences none of those problems, and is the best solution I've found for shooting at ground level, or anywhere else where a traditional tripod isn't possible or feasible. Photographed using the Platypod Max with my Canon 5D Mark III and Canon 35mm f1.4L at f5.6. ISO 640, 1/1250 sec. I sprayed some Atmosphere Aerosol into the light rays to enhance and emphasize them.
To View More of Mitchel Wu's Work, Click Here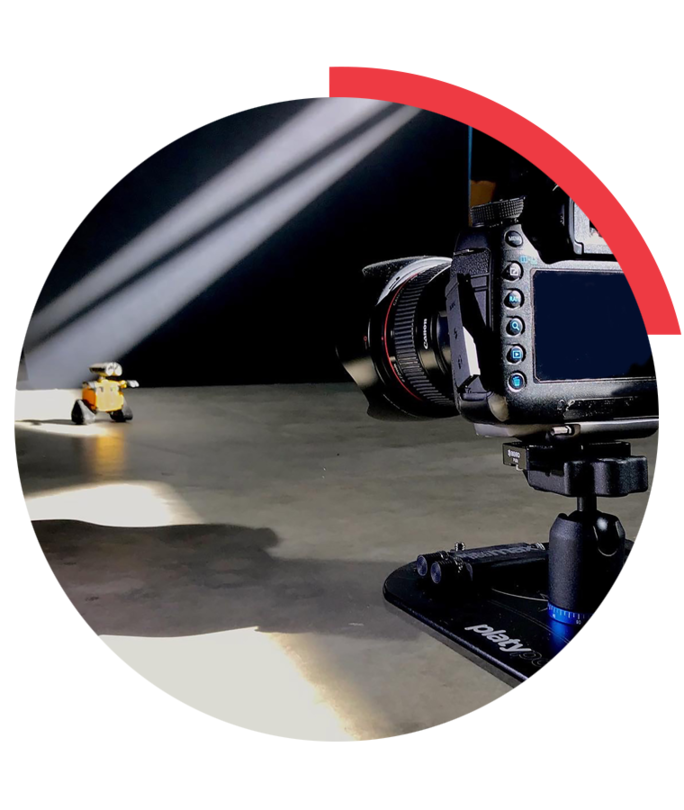 September Newsletter Special
Platypod, changing your perspective.

Free with any order of $100 or more - a Square Jellyfish spring loaded phone holder. Purchase $100 or more of any combination of Platypod gear; add a Square Jellyfish spring loaded tripod mount for your smartphone to the cart;  Put in "NEWSLETTER1" in the discount box and the Square Jellyfish will be FREE! Offer Expires on October 1, 2020. Offer any good through www.platypod.com.
Cannot be combined with other offers.
It's the perfect accessory for your Platypod system. Designed to hold a smartphone, MP3 or pocket camera 2-1/4" to 3-5/8" in width with a weight up to 8 ounces.
To Learn More, Click Here
©2020 platypod.com  ||  Graphic Design and Art Direction by Eryka Bagwell Creative  ||  Editing and Publishing by Chamira Young