MAX IS FLAT AND LIGHT.
At the size of a mini tablet and only 13 oz, Max fits in any camera bag.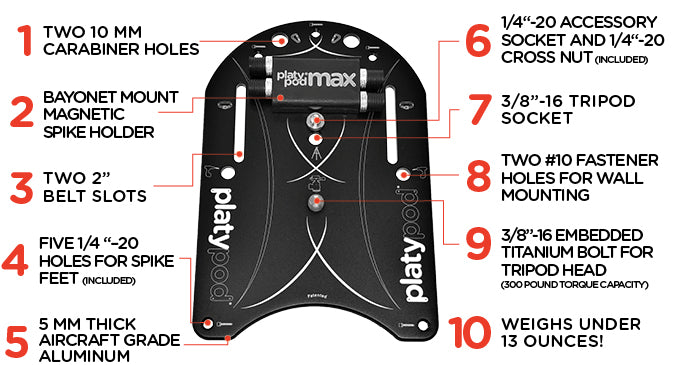 Max is for large equipment, like DSLR and video cameras with long telephoto or the heavy macro lens.
Max proves that powerful tools come in small packages. Larger than the Ultra—though still only 5.25" x 7.75" and 5 mm thick. —Max supports heavier, larger gear. Don't be fooled by Max's slim stature—it will be the most reliable tool in your gear bag! To back it up, we provide a 10 year warranty.
The flat tripod base perfect for low angles and weird places